An Effective Fire Fighter For Your Home & Your Car
Extremely fast extinguishing power in a small (24cm x 5.3cm diameter)  and lightweight (500g) form factor that anyone can handle. A traditional 1kg dry powder measures 34cm x 9cm diameter and weighs as much as 2kg. That's 4 times the weight of our fire extinguisher.
Suitable for all common household fires such as solid (Class A), liquid (Class B), gas (Class C) and cooking oil (Class F) fires. Equally effective against electrical fires (Class E) which is the most common type of fires in Singapore.
An additional advantage over traditional fire extinguisher is that our S100 fire extinguisher contains cooling agent to quickly suppress high temperature of fire.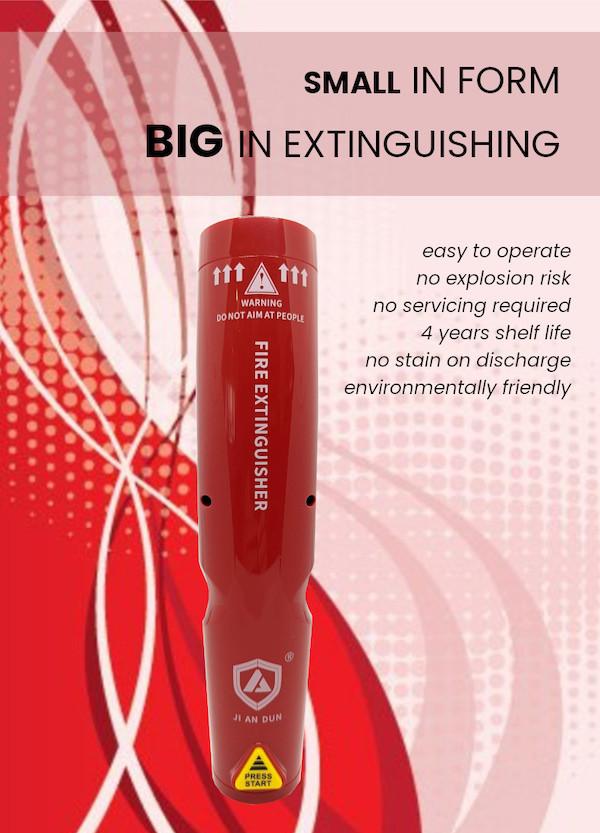 3 Step Easy Operation
Operation is extremely easy as well. Just 3 steps:
Pull out safety lever
Aim at base of fire
Squeeze yellow button to start discharging
Swing from side to side at base of fire

Our S100 fire extinguisher continues to discharge once activated till it's empty. This allows you to have a higher chance of putting out the fire by focusing aiming at the fire base, instead of wasting energy and strength to continuously press down the lever to discharge in the case of the traditional fire extinguisher.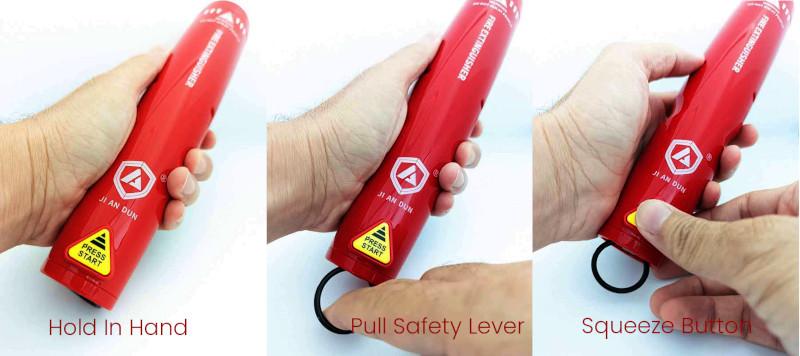 Its discharge distance of > 2 metres allows one to fight the fire without being too close to the fire source. Its ~8 seconds discharging time also gives one ample time to put out the fire.
Usage instructions are also clearly printed on the product itself.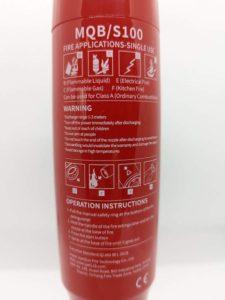 Environmentally Friendly With No Residue / Stain On Discharge
The unique strontium nitrate mixture as an extinguishing agent is environmentally friendly as well. It also leaves almost no residue or stain on the area it was discharged to. This makes cleaning up much easier than traditional dry powder fire extinguisher.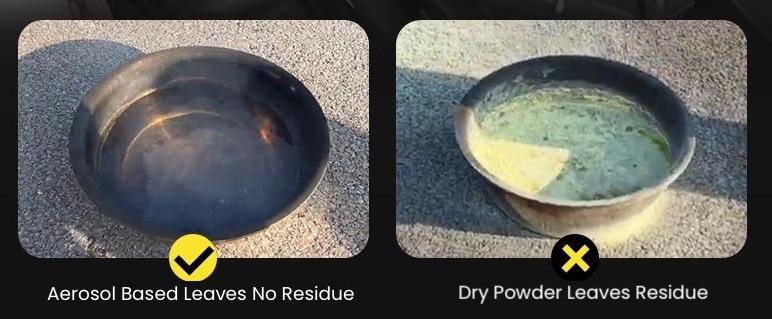 No Risk Of Explosion
As the S100 is non-pressurized and its extinguishing agents are solid state, there's no risk of explosion in event of an accidental drop. In fact, during testing, S100 remains fully functional even after dropping from a height of 2 metres.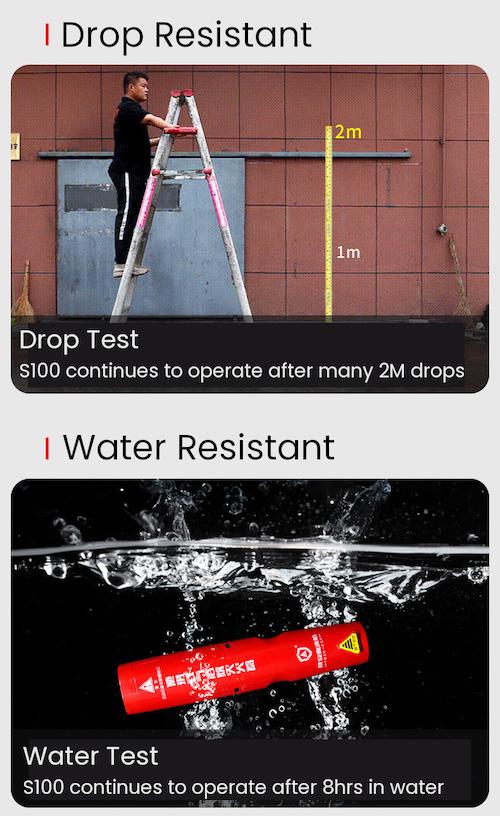 S100 is also water resistant. After submerging in water for 8 hrs, S100 continues to be functional.
No Servicing Needed
Again, as S100 is non-pressurized, there is no leakage of pressure, such as in the case of the traditional fire extinguisher. This means no servicing is required for our S100 fire extinguisher.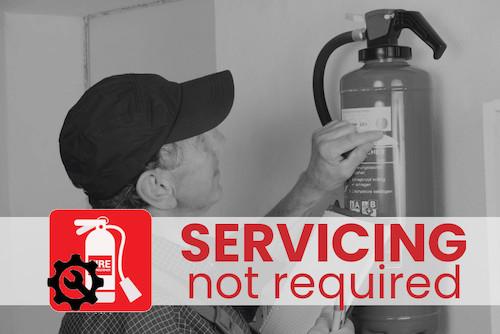 Long 4 Years Shelf Life
On top of not requiring any servicing, it's built to last for 4 years! All these make the S100 the perfect fire extinguisher for your home.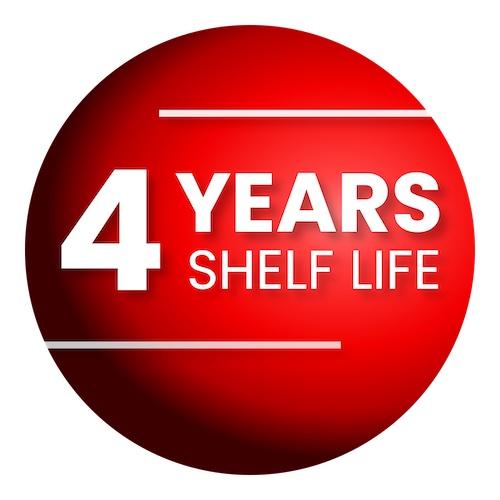 25% Replacement Discount
"What happens after 4 years?" you may ask. You are recommended to dispose of the extinguisher and purchase a new one. To help with your replacement, we will send you an email reminder and offer you a 25% discount for replacement. Terms & conditions apply.