FAQ on where to find serial numbers for our smoke detectors and fire extinguishers.
Smoke Alarm
Serial number of smoke alarm can be found on the underside of the device itself.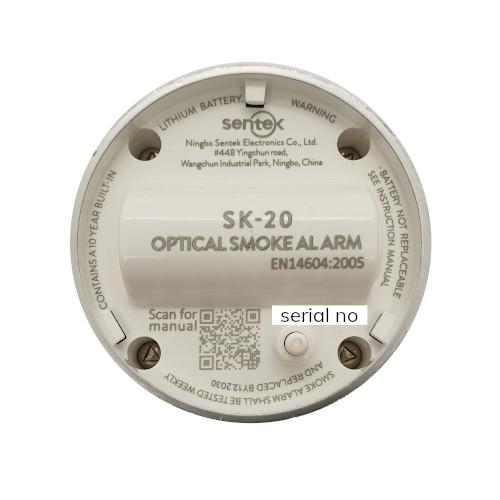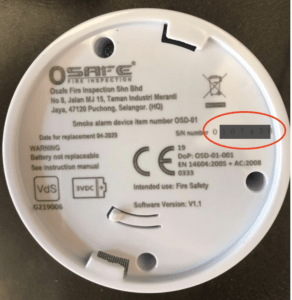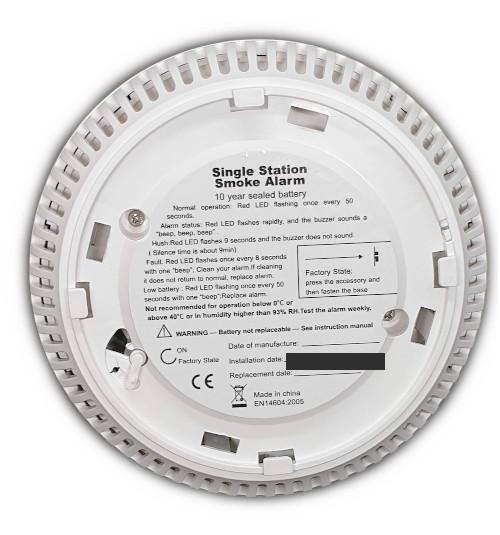 Fire Extinguisher
Serial number of fire extinguisher can be found near the base of the fire extinguisher itself. It may be a bit hard to read, so you may have to put it up against the light to see the number.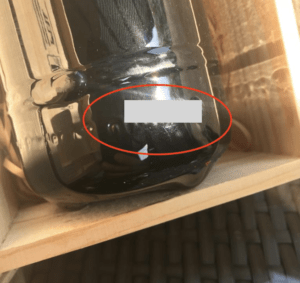 Category: Warranty & Returns