How To Test Wifi Interconnected Smoke Detector?
If you had purchased interconnected smoke detectors, we would have pre-paired them into cluster(s) according to your preference prior to delivery.
On receipt of your order, you only need to pair your wifi interconnected smoke detector(s) to Tuya Smart app on your mobile. Here's a guide for you.
To test your wifi interconnected smoke detector, hard press & release the multi function button at the wifi base. Do not press & hold the multi function button for too long as it will trigger a pairing reset (in which case, you will need to re-pair all the interconnected smoke detectors yourself).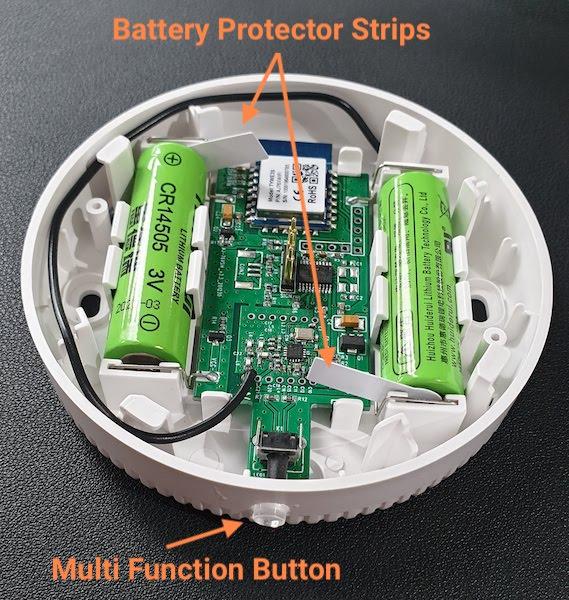 You should hear the audible alarm from the wifi interconnected smoke detector. If you have already paired the unit to your mobile via Tuya Smart, you should also get a push notification on your mobile.
Category: Smoke Detectors