Fire doesn't inform us before striking. More often that not, fire strikes in the least expected times. Statistics has shown fire fatalities are the highest during night and early morning.
Having smoke detectors in our home is the first and important step to preparedness. Smoke detectors give us early warning to fire threats. They also provide valuable time for us to escape to safety.
Then the question is how many smoke detectors do we need? What's the least we should have? How many is enough? Is there a thing of too many?
SCDF's Guidelines
Single storey homes (HDB, apartments, condominiums) requires at least 1 smoke detector.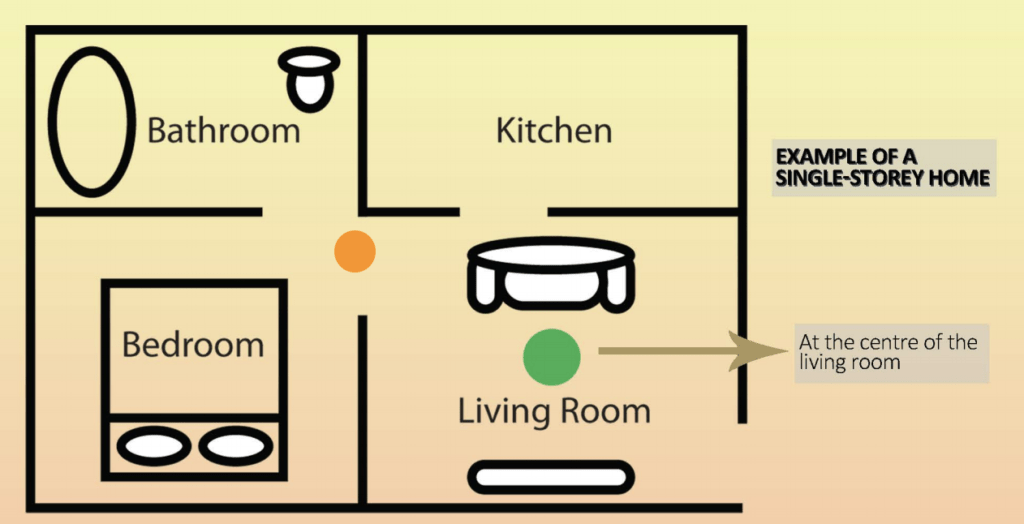 Multi storey homes (penthouses, maisonettes, landed) requires 1 smoke detector per storey.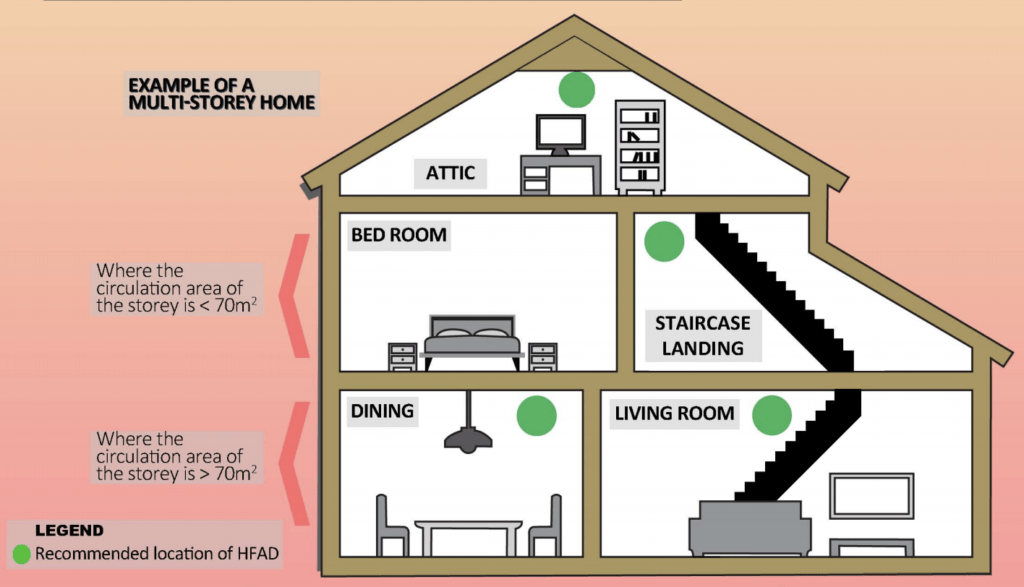 Common circulation areas which are bigger than 70m2, requires at least 2 smoke detectors.
Reference: SCDF HFAD Brochure
Our Recommendation
While we agree with SCDF's guidelines, we see that as a very basic guideline. We recommend the following as a minimum instead:
Single Storey
1 smoke detector in the corridor leading to the bedrooms
1 smoke detector in the living/dining room
Multi Storey
1 smoke detector in the living room
1 smoke detector in the dining room
1 smoke detector in the stairwell of each storey
For More Protection
We further suggest that 1 smoke detector is also needed in each bedroom. This helps with early detection of fire threats that originated from bedrooms.
Where To Install Smoke Detectors?
Having smoke detectors is important. Equally important is installing them in a correct way. It isn't going to be of much use if the detectors fail to detect fire threats.
This is a big topic to cover on its own as it depends a lot of your home layout. You may refer here for some of the watch-outs in installation of smoke detectors.
Quick Recommendation Tool
Here's a tool to help you with finding out how many smoke detectors do you need. You only need to answer a few questions to get a quick recommendation.
Please note that this is a quick recommendation. For a more accurate recommendation, you can reach out to us via Whatsapp with your floor plan.